Highlights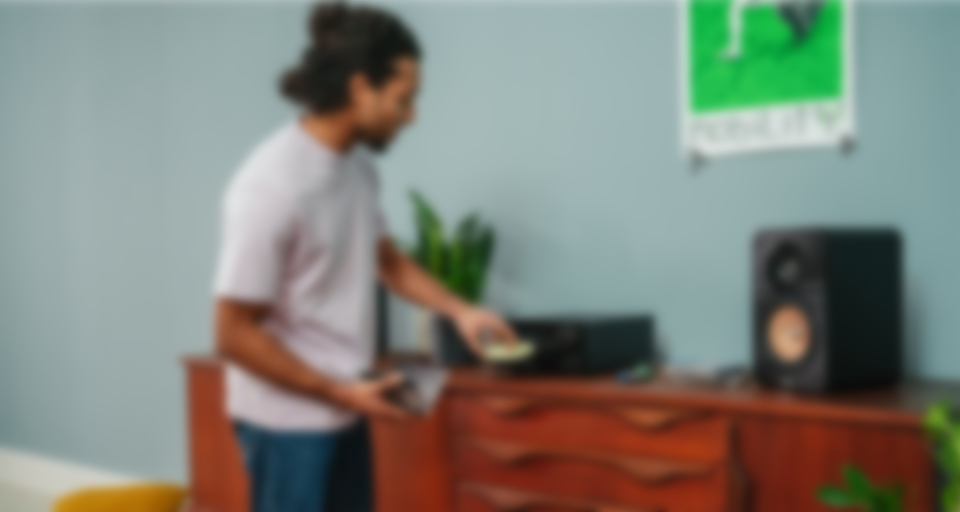 Why we love this product
Maximum sound, compacted casing - that is the Ultima 20 Streaming. The most advanced streaming technology the Ultima 20 proves, once again, to be an unforgettable sound experience.
Key advantages at a glance
High-end compact stereo system bundled with the Teufel STREAMER: the Wi-Fi and Bluetooth network player with Cirrus Logic® high-end DAC
Space saving powerful 80-Watt amplifier for distortion-free playback regardless of volume
Network Player with Raumfeld Technology for Spotify, SoundCloud, TuneIn, Napster, Chromecast, as well as personal music from USB or NAS
Wirelessly stream distiortion-free from your smartphone, tablet, and computer, can be upgraded into multi-room set
Receiver with ports for optional subwoofer, extra sources available via line-in, Bluetooth dongle for wireless transmission from smartphones/tablets in CD-like quality (aptX-Codec)
2-way bookshelf speaker, ULTIMA 20 with bass-reflex system, phase plug and wave guide technology
Includes remote control, speaker cables, covers, batteries, and antenna.
For rooms up to 25 m²
Features
All technologies at a glance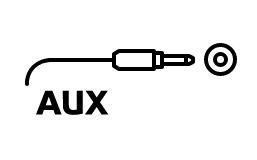 Analoger Stereo-Eingang zum Anschluss von MP3-Player, CD-Player, TV-Kopfhörerausgang oder anderen Quellen.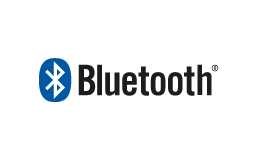 Streame Musik kabellos vom Smartphone, PC, Notebook oder iOS- bzw- MAC-OS Gerät auf den Lautsprecher. Videoton wird Lippen-synchron übertragen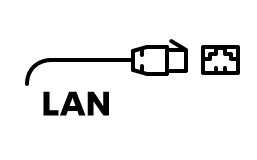 Anschluss zum Ethernet (LAN)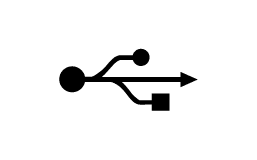 USB-Schnittstelle<br><br>Hinweis: Funktionsumfang der Schnittstelle kann je nach Produkt variieren. Nähere Infos zu diesem Produkt auf der Webseite oder in der Anleitung.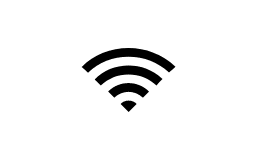 Verfügt über WLAN-Funktionalität.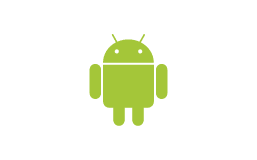 Funktioniert für Systeme mit Android.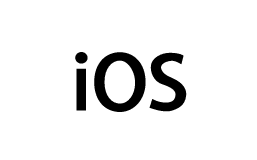 Works with iOS systems such as iPhone, iPad, etc.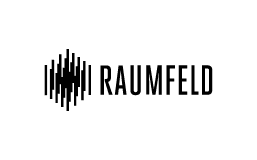 Die Raumfeld Technologie ermöglicht das verlustfreie Streamen von Musik über WLAN oder Ethernet. Du kannst z.B. unterschiedliche Musik in mehrere Räume senden. Raumfeld integriert verschiedene Streaming-Dienste wie z.B. Spotify.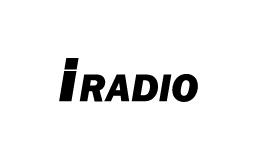 Verfügt über Internet-Radio.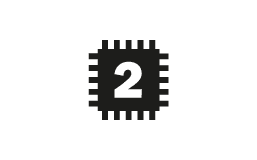 Dual-Core-CPU für mehr Leistung, d.h. schnelles Abspielen von Tracks und Verwaltung der Multiroom-Zonen.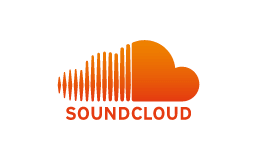 Der unabhängige Streaming-Dienst aus Berlin. Entdecke mit SoundCloud Neues und Seltenes. Aufgenommen vom Newcomer oder Superstar. Mit SoundCloud kannst du Freunden, Künstlern oder Newcomern folgen. Die Datenraten hängen von der hochgeladenen Qualität ab.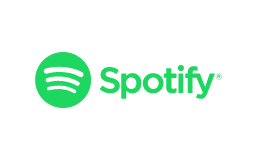 Einer der beliebtesten Streaming-Dienste mit Millionen Songs. Datenraten von bis zu 320 kbps (fast CD-Qualität).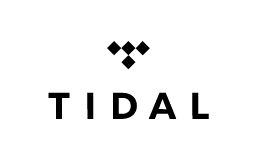 Streame Millionen Songs in verlustfreier Qualität und mit Datenraten von bis zu 1411 kbps (echte CD-Qualität).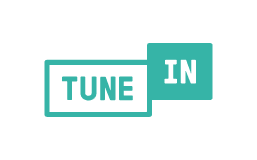 Der Streaming-Dienst aus San Francisco. Höre über 100.000 lokale und internationale Radiosender kostenlos mit Datenraten von bis zu 128 kbps (FM-Radio Qualität).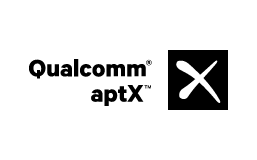 Bluetooth aptX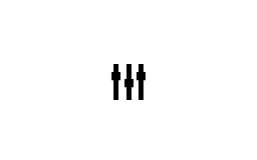 Klangeinstellungen vornehmen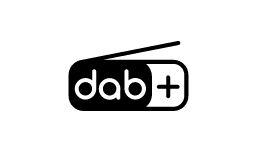 Digital radio for best reception quality. Additional information is shown on the display.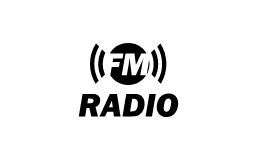 Classic FM radio reception.
CD Player
The all-in-one
The Kombo Receiver is compact but still performance-heavy and offers endless functions.
High fidelity radio
Thanks to the new integrated digital radio, FM is no longer the only way you can experience radio in crystal clear quality.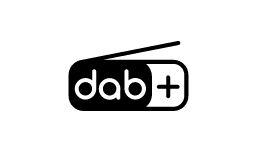 Listen and control
Operate your stereo system either with the included remote control or on your phone via Bluetooth with your favorite music apps.




Disco connection
The receiver offers a wide range of connection possibilities. With multiple inputs, you can connect a record player and CD player. You could also output through headphones, or connect an optional subwoofer.
fer.


All around unbeatable
Whether serving as a standalone bookshelf speaker or rear speaker in a surround set, the ULTIMA 20 does not compromise. It fits on a bookshelf, can be placed on a stand, or mounted on a wall. Both visually and sonically, it's the perfect match for its big sister.

Finish
Pristinely finished. Made from sturdy MDF with internal struts, Teufel speakers feature long-lasting timeless design.
Wi-Fi and Bluetooth

Raumfeld

You can listen to music in true CD quality without interruption from calls or messages via the Teufel Raumfeld app. You can stream music from your CD- or record player and listen to it throughout the whole house with another speaker. You can even play music from a smartphone, USB stick or hard drive via the app.

Try the Teufel Raumfeld app

Bluetooth

Use Bluetooth to stream any audio, such as YouTube videos, Apple Music or Amazon Music, from your smartphone or tablet directly to your speakers. Our speakers ensure a particularly stable Bluetooth transmission with a long range of up to 15m.

Spotify

You can stream Spotify via Wi-Fi or Bluetooth, and also use Spotify Connect independently to benefit from the features of the Spotify app. You can quickly change the audio output from your smartphone to the speakers without pausing.
Sensor button controls
The Teufel Streamer offers direct operation for important functions. With the sensor buttons you can manage volume control or program them to pair with your favorite music sources. So you can focus on what matters most- your music.

Line In
Port for CD players or other devices, which you can then connect and play in other rooms on more speakers wirelessly via the app.
LAN
If you are using more than three devices in multiroom, you should select one device as the host and run it via LAN cable.
Line Out
Connect to an amplifier for even more audio power

Reset Button
The reset button resets your device to factory settings.
USB
Connect a USB or hard drive and play the music from the device via the app.
Setup
With just one button and the app you can setup the entire system.
Opt Out
Connect the streamer to your stereo setup via optical cable.
Bluetooth
Press to connect your speaker to your smartphone or tablet.
Power
Start the app and the speaker turns on. The speaker will automatically turn off when no music is played for a certain time. With the Sleep Timer function you can fall asleep to your music, without having to wake up to turn it off.
Audio sources
Beautiful design - versatile engineering
Teufel's Wi-Fi speakers offer a range of audio sources - from streaming, to internet radio, to podcasts! Discover all the different music sources that our three streaming technologies have to offer.
All Teufel streaming systems can be networked with each other thanks to the integrated Raumfeld technology. Listen to the same music synchronously on several speakers in the Multiroom or to different music in each room. Use the Teufel Raumfeld app to manage your rooms, group individual Multiroom speakers together, create individual playlists and adjust the volume and sound per room using the equaliser.

Included components
Ultima 20 Kombo Streaming
1 × Teufel Streamer – Black

1 × Cinch cable for Teufel Streamer
1 × power adapter for Teufel Streamer

1 × Pair Shelf speaker UL 20 Mk3 18 – Black

2 × UL 20 Mk3 18 bookshelf speaker (pc.) – Black
2 × red rubber feet (4x) for UL 20/40 Mk3 18
2 × grill for UL 20 Mk3 18 – Black

1 × CD-Receiver KB 43 CR 19 – Black

1 × Remote Control for KB 43 CR 19 – Black
2 × speaker cable 3m, 1mm² for KB 43 CR 19
1 × DAB-/FM-Antenna for CD Receiver KB 43 CR 19
Specifications
Teufel Streamer

Versatile Wi-Fi streamer (Raumfeld Generation 3) with Bluetooth


| | |
| --- | --- |
| Width | 18,7 cm |
| Height | 2,9 cm |
| Depth | 10 cm |

| | |
| --- | --- |
| Cinch output stereo | 1 |
| AUX | Yes |
| Cinch input stereo | 1 |
| Bluetooth | Yes |
| LAN | Yes |
| USB 2.0 | Yes |
| Wifi | Yes |
| Digital outputs optical | 1 |

| | |
| --- | --- |
| Android | Yes |
| iOS | Yes |
| Raumfeld | Yes |

| | |
| --- | --- |
| AAC | Yes |
| FLAC | Yes |
| MP3 | Yes |
| OGG | Yes |
| WAV | Yes |
| ASF | Yes |

| | |
| --- | --- |
| Internet radio | Yes |
| Sleeptimer | Yes |

| | |
| --- | --- |
| Power supply voltage | External network V |
| Safety class | 2 |
| Standby-Function | Yes |
| Standby-Power consumption | 2 W |
| Multi-room | Yes |
| 10/100-Mbit/s Ethernet | Yes |
| WLAN Standards | 802.11b/g/n/ac |
| WLAN encryption | WPA2 |
| Maximum number of items | 200000 |

| | |
| --- | --- |
| SoundCloud | Yes |
| Spotify | Yes |
| TIDAL | Yes |
| TuneIn | Yes |

UL 20 Mk3 18 bookshelf speaker (pc.)

High-end Hi-Fi bookshelf speakers

| | |
| --- | --- |
| Width | 21,5 cm |
| Height | 33,5 cm |
| Depth | 23,5 cm |
| Weight | 5,7 kg |

| | |
| --- | --- |
| Terminal clamps | Gold-plated screw terminals |
| Minimum amplifier output power recommended | 20 W |

| | |
| --- | --- |
| Suitable for banana plug | Yes |
| Maximum cable diameter | 4 mm |
| Equalisation openings (pos.) | Backside |
| Equalisation openings | 1 |
| Removable front cover | Yes |
| Enclosure material | MDF |
| Enclosure surface | Laminated |
| Net internal volume | 10 L |
| Wall mounting brackets | Yes |
| Tweeter (number per enclosure) | 1 |
| Tweeter (diameter) | 25 mm |
| Tweeter (material) | Fabric |
| Bass/Midrange driver (number per enclosure) | 1 |
| Bass/Midrange driver (diameter) | 165 mm |
| Bass/Midrange driver (material) | Fibreglas |
| Continuous power handling (IEC - Long Term) | 50 W |
| Sensitivity (2.83 V / 1 m) | 87 dB |
| Frequency range | 70 - 20000 Hz |
| Peak power capacity (IEC - Short Term) | 80 W |
| Maximum sound pressure level | 104 dB/1m |
| Impedance | 4 Ohm |
| Acoustic principle | 2-way-system |
| Enclosure type | Bass reflex |
| Crossover frequency internal switch | 2600 Hz |

CD-Receiver KB 43 CR 19

Compact, performance-heavy Bluetooth CD receiver now with digital radio DAB+

| | |
| --- | --- |
| Width | 27,5 cm |
| Height | 13,5 cm |
| Depth | 35 cm |
| Weight | 5,8 kg |

| | |
| --- | --- |
| Cinch output stereo | 1 |
| Headphone output 6,3mm | 1 |
| Bass driver output | 1 |
| AUX | Yes |
| Cinch input stereo | 3 |
| 3.5mm stereo in | 1 |
| Bluetooth | Yes |
| Bluetooth aptX | Yes |
| High level speaker outputs | 2 |

| | |
| --- | --- |
| Display | Yes |
| Power supply voltage | 230 V |
| Maximum power consumption | 120 W |
| Mains lead fixed | Yes |
| Standby-Function | Yes |
| Standby-Power consumption | 0,5 W |
| Power output capacity impulse (peak) Satellite | 40 W |
| Adjustable sound settings | Yes |
| Amplifier configuration | 2.1 |
| Amplifier technology | Class AB |
| Amplifier channels | 2 |
| Automatic off | Yes |
| Power output capacity sinus (RMS) Satellite | 25 W |

| | |
| --- | --- |
| DAB+ | Yes |
| FM | Yes |
| RDS | Yes |
| Station memory positions | 40 |

| | |
| --- | --- |
| CD-Audio | Yes |
| CD | Yes |
| CD-R | Yes |

| | |
| --- | --- |
| Remote control | Infrared |