Highlights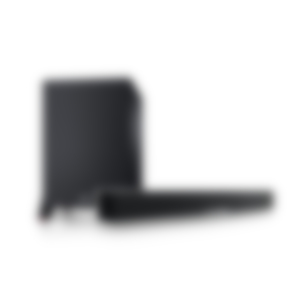 Why we love this product
The Easy version of Teufel Soundbar comes with a small subwoofer, perfect for rooms up to 25 m². Everything else is the same: first-class TV sound reproduction, extensive music streaming options and a multi-room function.
Key advantages at a glance
High-end Wi-Fi soundbar for captivating TV and music playback
Innovative wave field technology for true-to-life sound from every listening position
Wi-Fi streaming and multi-room from Spotify & co., Internet radio and music from USB/NAS, Chromecast built-in for 1000 additional music services
Soundbar available in black or white, black subwoofer
7 high-end drivers for strong and nuanced sound
Easy version comes with compact subwoofer that can be used either front- or down-firing, optional wireless control
Sleep timer, energy-saving function, additional line-in for CD or record player
Features
All technologies at a glance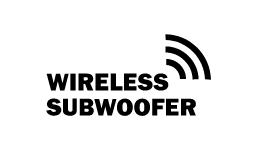 Wireless subwoofer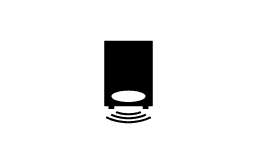 Downfire-Subwoofer. Der Tieftöner ist zum Boden hin ausgerichtet.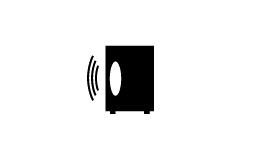 Front-firing subwoofer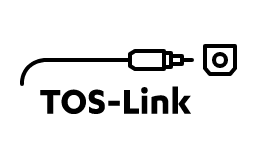 Icon - digital audio input - optical TOSLINK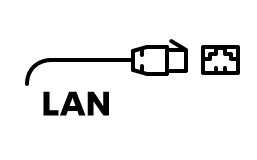 Anschluss zum Ethernet (LAN)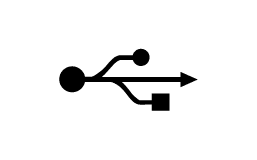 USB-Schnittstelle<br><br>Hinweis: Funktionsumfang der Schnittstelle kann je nach Produkt variieren. Nähere Infos zu diesem Produkt auf der Webseite oder in der Anleitung.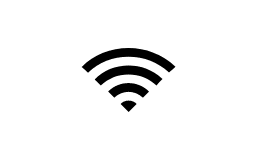 Verfügt über WLAN-Funktionalität.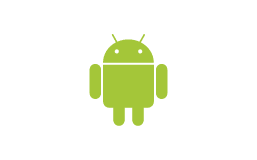 Funktioniert für Systeme mit Android.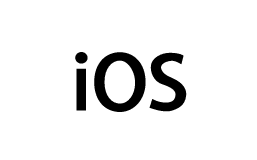 Works with iOS systems such as iPhone, iPad, etc.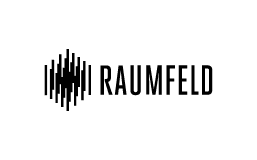 Die Raumfeld Technologie ermöglicht das verlustfreie Streamen von Musik über WLAN oder Ethernet. Du kannst z.B. unterschiedliche Musik in mehrere Räume senden. Raumfeld integriert verschiedene Streaming-Dienste wie z.B. Spotify.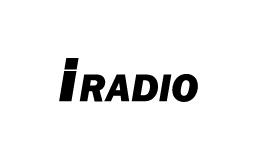 Verfügt über Internet-Radio.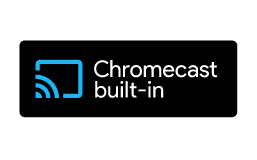 Tippe auf das Chromecast Symbol in deiner Musik-App, wähle einen Abspieler mit Chromecast built-in und höre Musik in hoher Klangqualität. Streame mit Chromecast aus mehr als 100 Musik-Apps von deinem Smartphone, Tablet oder PC.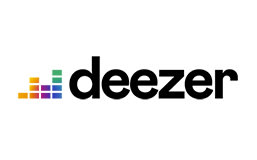 Der Streaming-Dienst aus Frankreich. Wähle aus Millionen Songs, Playlisten, Hörbüchern und Podcasts mit Datenraten von bis zu 320 kbps (fast CD-Qualität). Deezer ist auch auf Smart-TVs verfügbar.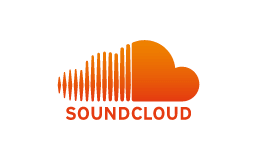 Der unabhängige Streaming-Dienst aus Berlin. Entdecke mit SoundCloud Neues und Seltenes. Aufgenommen vom Newcomer oder Superstar. Mit SoundCloud kannst du Freunden, Künstlern oder Newcomern folgen. Die Datenraten hängen von der hochgeladenen Qualität ab.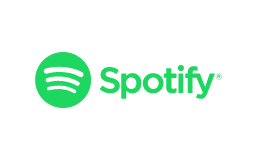 Einer der beliebtesten Streaming-Dienste mit Millionen Songs. Datenraten von bis zu 320 kbps (fast CD-Qualität).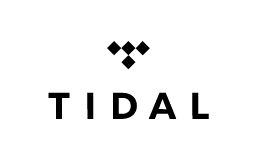 Streame Millionen Songs in verlustfreier Qualität und mit Datenraten von bis zu 1411 kbps (echte CD-Qualität).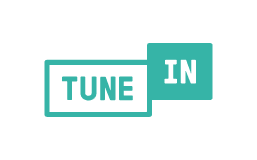 Der Streaming-Dienst aus San Francisco. Höre über 100.000 lokale und internationale Radiosender kostenlos mit Datenraten von bis zu 128 kbps (FM-Radio Qualität).
T 8 Subwoofer
For the first time Teufel offers a subwoofer that can be configured in either front- or down-firing modes. Don't let the 100-Watts fool you. The new Class-D amplifier's high efficiency and extremely low noise mean it can go toe-to-toe with any 250-Watt amplifier.
High-end-class active subwoofer, configurable in front- and down-firing modes
200 mm diameter subwoofer

Power: 100-Watt, high-efficiency Class-D power amplifier with low power consumption
Automatic on/off
Wide variety of settings and circuit breaker
Can be positioned horizontally or vertically with universal feet
Integrated wireless module - compatible with Teufel Soundbar Streaming, Trios, Duett, One, Cinebar Pro, CoreStation and Impaq.
Included components
Teufel Soundbar Streaming Easy
1 × T 8 Subwoofer – Black
1 × Teufel Soundbar Single – white

1 × Remote Control RFRC1 – silver
1 × power cord for Teufel Soundbar Single – white
1 × 1,5m HDMI-Cable for Sounddeck/Soundbar
Specifications
T 8 Subwoofer

High-end-class active subwoofer that can be configured in either front- or down-firing modes. Measurements shown below reflect downfiring mode including feet. Frontfiring mode including feet measures 37.3 cm high, 31.1 cm wide and 36.0 cm tall.

| | |
| --- | --- |
| Width | 31,1 cm |
| Height | 42,3 cm |
| Depth | 38 cm |
| Weight | 11 kg |

| | |
| --- | --- |
| Cinch input | 1 |

| | |
| --- | --- |
| Power supply voltage | 230 V |
| Automatic on/off | Yes |
| Maximum power consumption | 100 W |
| Mains lead fixed | Yes |
| Safety class | 2 |
| Fuse | Yes |
| Storage for settings when disconnected | Yes |
| Standby-Function | Yes |
| Standby-Power consumption | 1 W |
| Bass boost/EQ | Yes |
| Input gain adjustment | Yes |
| Frequency regulator (range) | 37 - 200 Hz |
| Level control | Yes |
| Phase control | Yes |
| Wireless Subwoofer | Yes |
| Power output capacity impulse (peak) Bass | 100 W |
| Amplifier configuration | 1.0 |
| Amplifier technology | Class D |
| Amplifier channels | 1 |

| | |
| --- | --- |
| Lowest frequency (-3 dB) | 37 Hz |
| Suitable for AV receiver | Yes |
| Equalisation openings | 1 |
| Downfire | Yes |
| Frontfire | Yes |
| Enclosure material | MDF |
| Enclosure surface | Laminated, matte |
| Integrated stand | Yes |
| Woofer (number per enclosure) | 1 |
| Woofer (diameter) | 200 mm |
| Woofer (material) | Aluminium |
| Frequency range | 35 - 210 Hz |
| Maximum sound pressure level | 111 dB/1m |
| Acoustic principle | 1-way-system |
| Enclosure type | Bass reflex |

Teufel Soundbar Single

An integrated class D amplifier fires six 70 mm full-range drivers with 180 watts for mighty sound pressure levels up to 102 dB (at a distance of 1 meter).

| | |
| --- | --- |
| Width | 99 cm |
| Height | 10 cm |
| Depth | 11 cm |
| Weight | 8,6 kg |

| | |
| --- | --- |
| Bass driver output | 1 |
| Cinch input stereo | 1 |
| Audio inputs- HDMI | Yes |
| Digital inputs optical | 1 |
| HDMI Version | 1.4 B |
| LAN | Yes |
| USB 2.0 | Yes |
| Wifi | Yes |

| | |
| --- | --- |
| Android | Yes |
| iOS | Yes |
| Raumfeld | Yes |

| | |
| --- | --- |
| AAC | Yes |
| FLAC | Yes |
| MP3 | Yes |
| OGG | Yes |
| WAV | Yes |
| ASF | Yes |

| | |
| --- | --- |
| Internet radio | Yes |
| Sleeptimer | Yes |

| | |
| --- | --- |
| Power supply voltage | 230 V |
| Maximum power consumption | 200 W |
| Mains cable - IEC connector (non-heating device) | Yes |
| Safety class | 2 |
| Standby-Function | Yes |
| Standby-Power consumption | 2 W |
| Power output capacity impulse (peak) Satellite | 180 W |
| Multi-room | Yes |
| Amplifier configuration | 6.0 |
| Amplifier technology | Class D |
| Amplifier channels | 6 |
| 10/100-Mbit/s Ethernet | Yes |
| WLAN Standards | 802.11b/g/n |
| Power output capacity sinus (RMS) Satellite | 150 W |
| WLAN encryption | WPA2 |

| | |
| --- | --- |
| Enclosure material | MDF, lacquered |
| Keyhole plate mounted | Yes |
| Integrated stand | Yes |
| Broadband loudspeakers (number per enclosure) | 6 |
| Broadband loudspeakers (diameter) | 70 mm |
| Wideband speakers (material) | cellulose |
| Frequency range | 160 - 20000 Hz |
| Maximum sound pressure level | 102 dB/1m |
| Acoustic principle | 2-way-system |
| Enclosure type | Closed |
| Screw hole diameter | 5 mm |

| | |
| --- | --- |
| Chromecast | Yes |
| Deezer | Yes |
| SoundCloud | Yes |
| Spotify | Yes |
| TIDAL | Yes |
| TuneIn | Yes |

| | |
| --- | --- |
| Remote control | Radio |
| Power source | Coin cell battery |