Highlights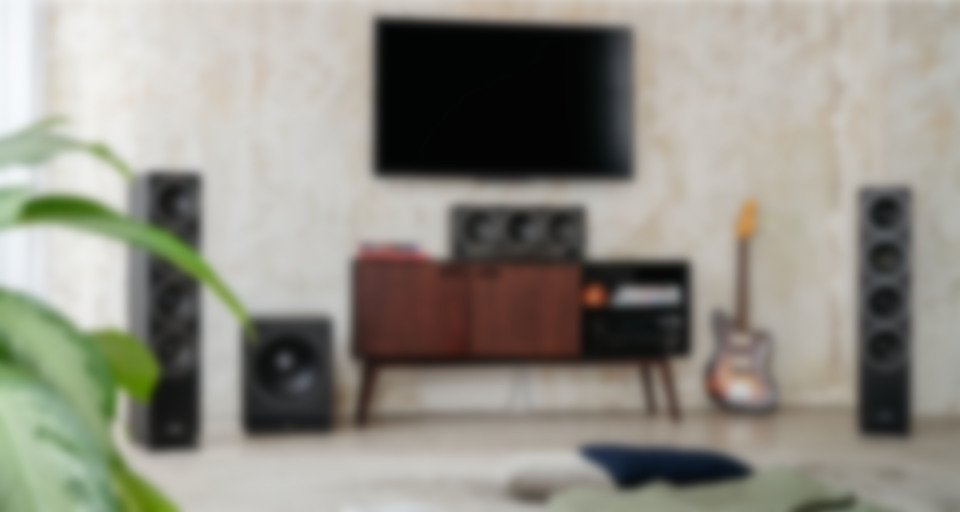 Why we love this product
For experts, by experts. The THEATER 500 Surround "5.1 Set" is here to set a new standard in home audio. We took a myriad of technologies from the world of high-end speakers and put them all together at a price you can afford for music, movies, and gaming.
Key advantages at a glance
High-end 5.1 home cinema & stereo system - the overhauled successor to our classic Theater series
Exhilarating, balanced audio for enjoying music, movies, and gaming
Dipole rear speaker for a true movie theater feel. Can also be configured as a direct-radiating speaker.
Center speaker with dual bass/midrange drivers for crisp, intelligible dialogue
Powerful S 6000 SW subwoofer with 300 mm driver and 250 Watts of power for deep, powerful bass with optional wireless connection
Time Alignment technology for a wide, detailed soundstage
Constant Directivity Concept with waveguide so the sound stays balanced regardless of listener position
Compatible with AV receivers from 50 watts per channel in rooms up to 80 m²
Features
All technologies at a glance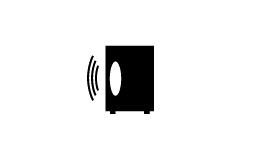 Front-firing subwoofer
Refined bass power
The S 6000 SW is an advanced model universal subwoofer from Teufel: engineered in Berlin. Overview of highlights:
Front-firing for refined sound production

300 mm chassis for cut-off frequencies down to 25 Hz
Nearly double sized bass reflex port for less distortion at extreme frequencies

Extremely low-noise and efficient power amplifier for clearer levels and less power consumption
Wireless connection available with SubConnect MOD for compatible devices (i.e. ULTIMA 40 Active), or optional Subwoofer Wireless Transmitter

Automatic on/off
A wealth of configuration options (volume control, phase switch, auto dynamics and HP (high-pass) filter)
Designed for AV receivers with or without THX licensing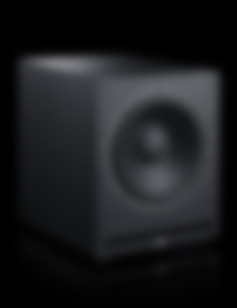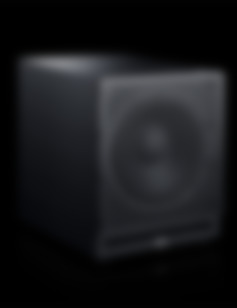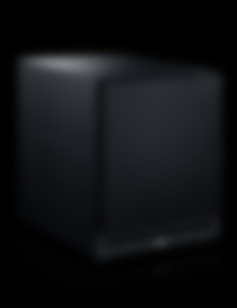 Developed in Berlin
The Theater 500 is your perfect partner for all kinds of music, movies, and games. There's no buzzing from overloaded bass or squeaky piercing highs here.

Time Alignment
Time-correcting phase shift for more precise positioning of vocals and instruments in the soundstage.
Constant Directivity Concept
Our newly designed waveguide and phase plug ensure broad and smooth sound dispersion.
Damping chamber
The specially designed sound-damping chamber takes advantage of the Helmholtz Resonance Principle to make your audio sound exactly right. This effectively eliminates the formation of standing waves and undesirable resonances within the cabinet.
Down-firing bass reflex system
The down-firing bass reflex system makes it possible to place these speakers near a wall without affecting the overall dynamics.


Constant Directivity Concept
Newly designed wave guide and phase plug give the system a broad and even sound dispersion. This makes it possible for everyone in the room to enjoy perfectly intelligible dialogue and true-to-life stereo no matter where they're sitting.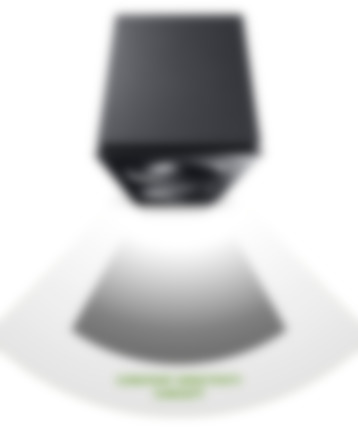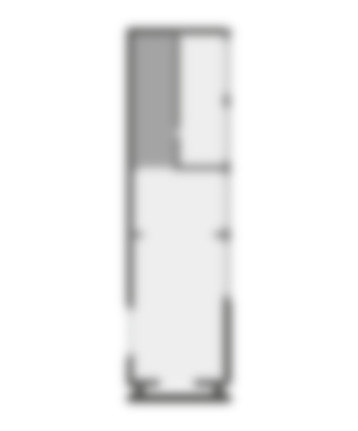 Innovative damping chamber
Inside the Theater 500, a specially designed damping chamber employs the concept of Helmholtz Resonance to minimize standing waves in the cabinet. This makes it unnecessary to damp the bass reflex port, allowing the low end to go deeper and work more efficiently. The result is an especially balanced soundstage across all volume levels.
Dipole speakers for that authentic movie theater feel
Dipoles rear speakers simulate the sound image of a movie theater, where the surround channels are each produced by multiple speakers. The non-directional sound radiation of the dipoles to the front and rear gives the sound an indisputably authentic feeling. Two woofers and tweeters ensure tight sound across the entire frequency spectrum down to the subwoofer.
Speaker balance is sonically identical to the front speakers
Can be configured as dipole or direct-radiating speakers (for gaming)

Stable, gold-plated inputs (compatible with banana plugs) provide optimal connection for cables up to 4 mm²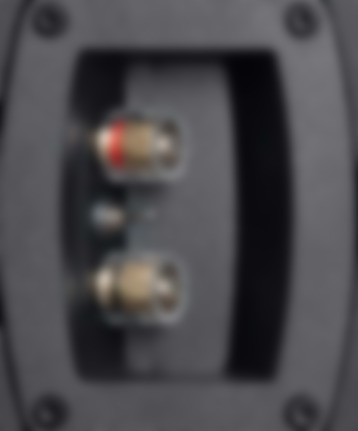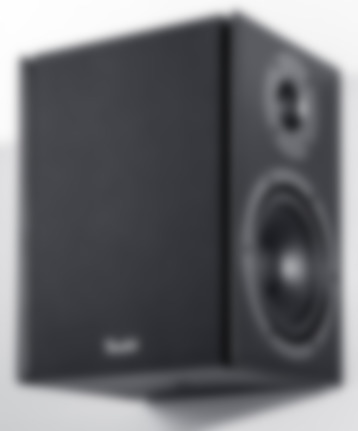 Included components
Theater 500 Surround "5.1-Set"
2 × T 500 F 16 floorstanding speaker – Black
1 × Centre Speaker T 500 C 16 – Black
1 × Pair Dipole Speaker T 500 D 16 – Black

1 × Dipole Speaker T 500 DL 16 – Black
1 × Dipole Speaker T 500 DR 16 – Black

1 × Subwoofer S 6000 SW – Black
Specifications
T 500 F 16 floorstanding speaker

High-end 3-way floorstanding speaker

| | |
| --- | --- |
| Width | 20 cm |
| Height | 104,6 cm |
| Depth | 29,3 cm |
| Weight | 20,43 kg |

| | |
| --- | --- |
| High Level speaker inputs | 1 |
| Terminal clamps | Gold-plated screw terminals |
| Minimum amplifier output power recommended | 50 W |

| | |
| --- | --- |
| Suitable for AV receiver | Yes |
| Suitable for banana plug | Yes |
| Bi-Amping/Bi-Wiring | Yes |
| Maximum cable diameter | 4 mm |
| Equalisation openings (pos.) | Bottom |
| Equalisation openings | 1 |
| Removable front cover | Yes |
| Enclosure material | MDF |
| Enclosure surface | Laminate/lacquer |
| Net internal volume | 51 L |
| Spikes prepared | Yes |
| Integrated stand | Yes |
| Tweeter (number per enclosure) | 1 |
| Tweeter (diameter) | 25 mm |
| Tweeter (material) | Fabric |
| Midrange driver (number per enclosure) | 1 |
| Midrange driver (diameter) | 160 mm |
| Midrange driver (material) | Kevlar |
| Woofer (number per enclosure) | 2 |
| Woofer (diameter) | 160 mm |
| Woofer (material) | Kevlar |
| Continuous power handling (IEC - Long Term) | 180 W |
| Sensitivity (2.83 V / 1 m) | 88 dB |
| Frequency range | 39 - 21000 Hz |
| Peak power capacity (IEC - Short Term) | 240 W |
| Maximum sound pressure level | 110 dB/1m |
| Impedance | 4 - 8 Ohm |
| Acoustic principle | 3-way-system |
| Enclosure type | Bass reflex |
| Crossover frequency internal switch | 250 / 1900 Hz |

Centre Speaker T 500 C 16

High-end center speaker

| | |
| --- | --- |
| Width | 59,5 cm |
| Height | 24,3 cm |
| Depth | 22,8 cm |
| Weight | 12,5 kg |

| | |
| --- | --- |
| High Level speaker inputs | 1 |
| Terminal clamps | Gold-plated screw terminals |
| Minimum amplifier output power recommended | 50 W |

| | |
| --- | --- |
| Suitable for AV receiver | Yes |
| Suitable for banana plug | Yes |
| Maximum cable diameter | 4 mm |
| Diameter of the stand screw threads | 6 mm |
| Removable front cover | Yes |
| Enclosure material | MDF |
| Enclosure surface | MDF/Lacquer |
| Net internal volume | 14 L |
| Keyhole plate mounted | Yes |
| Wall mounting brackets | Yes |
| Tweeter (number per enclosure) | 1 |
| Tweeter (diameter) | 25 mm |
| Tweeter (material) | Fabric |
| Bass/Midrange driver (number per enclosure) | 2 |
| Bass/Midrange driver (diameter) | 160 mm |
| Bass/Midrange driver (material) | Kevlar |
| Continuous power handling (IEC - Long Term) | 140 W |
| Sensitivity (2.83 V / 1 m) | 88 dB |
| Frequency range | 69 - 21000 Hz |
| Peak power capacity (IEC - Short Term) | 200 W |
| Maximum sound pressure level | 106 dB/1m |
| Impedance | 4 - 8 Ohm |
| Crossover frequency to Woofer (recommended) | 80 - 120 Hz |
| Acoustic principle | 2-way-system |
| Enclosure type | Closed |
| Crossover frequency internal switch | 300 /1600 Hz |

Dipole Speaker T 500 DL 16

The T 500 Ds are equipped with double drivers - one tweeter and one bass-midrange driver per side are phase-shifted. Such a dipole concept creates a diffused spatial representation and a gripping atmosphere. For gaming, the dipoles can be switched to direct emitters for perfect placement of your opponents.

| | |
| --- | --- |
| Width | 16,3 cm |
| Height | 26 cm |
| Depth | 19,3 cm |
| Weight | 5,13 kg |

| | |
| --- | --- |
| High Level speaker inputs | 1 |
| Terminal clamps | Gold-plated screw terminals |
| Minimum amplifier output power recommended | 25 W |

| | |
| --- | --- |
| Suitable for AV receiver | Yes |
| Suitable for banana plug | Yes |
| Maximum cable diameter | 4 mm |
| Enclosure material | MDF |
| Enclosure surface | Matte (front and back), laminate (body) |
| Net internal volume | 6 L |
| Spikes prepared | Yes |
| Integrated stand | Yes |
| Continuous power handling (IEC - Long Term) | 90 W |
| Sensitivity (2.83 V / 1 m) | 85 dB |
| Frequency range | 100 - 21000 Hz |
| Peak power capacity (IEC - Short Term) | 140 W |
| Impedance | 4 - 8 Ohm |
| Crossover frequency to Woofer (recommended) | 80 - 120 Hz |
| Acoustic principle | 2-way-system |
| Enclosure type | Closed |
| Crossover frequency internal switch | 2300 Hz |
| Phase switch Dipole/Monopole | Yes |

Dipole Speaker T 500 DR 16

The T 500 Ds are equipped with double drivers - one tweeter and one bass-midrange driver per side are phase-shifted. Such a dipole concept creates a diffused spatial representation and a gripping atmosphere. For gaming, the dipoles can be switched to direct emitters for perfect placement of your opponents.

| | |
| --- | --- |
| Width | 16,3 cm |
| Height | 26 cm |
| Depth | 19,3 cm |
| Weight | 5,13 kg |

| | |
| --- | --- |
| High Level speaker inputs | 1 |
| Terminal clamps | Gold-plated screw terminals |
| Minimum amplifier output power recommended | 25 W |

| | |
| --- | --- |
| Suitable for AV receiver | Yes |
| Suitable for banana plug | Yes |
| Maximum cable diameter | 4 mm |
| Diameter of the stand screw threads | 6 mm |
| Removable front cover | Yes |
| Enclosure material | MDF |
| Enclosure surface | Matte (front and back), laminate (body) |
| Net internal volume | 6 L |
| Keyhole plate mounted | Yes |
| Wall mounting brackets | Yes |
| Tweeter (number per enclosure) | 2 |
| Tweeter (diameter) | 25 mm |
| Tweeter (material) | Fabric |
| Bass/Midrange driver (number per enclosure) | 2 |
| Bass/Midrange driver (diameter) | 130 mm |
| Bass/Midrange driver (material) | cellulose |
| Continuous power handling (IEC - Long Term) | 90 W |
| Sensitivity (2.83 V / 1 m) | 85 dB |
| Frequency range | 100 - 21000 Hz |
| Peak power capacity (IEC - Short Term) | 140 W |
| Impedance | 4 - 8 Ohm |
| Crossover frequency to Woofer (recommended) | 80 - 120 Hz |
| Acoustic principle | 2-way-system |
| Enclosure type | Closed |
| Crossover frequency internal switch | 2300 Hz |
| Phase switch Dipole/Monopole | Yes |

Subwoofer S 6000 SW

High-end subwoofer with wireless connection option

| | |
| --- | --- |
| Width | 37 cm |
| Height | 47,4 cm |
| Depth | 54 cm |
| Weight | 23,6 kg |

| | |
| --- | --- |
| Cinch input | 1 |

| | |
| --- | --- |
| Power supply voltage | 230 V |
| Automatic on/off | Yes |
| Maximum power consumption | 250 W |
| Mains cable - IEC connector (non-heating device) | Yes |
| Safety class | 2 |
| Storage for settings when disconnected | Yes |
| Standby-Function | Yes |
| Standby-Power consumption | 0,4 W |
| Input gain adjustment | Yes |
| Frequency regulator (range) | 20 - 50 Hz |
| Level control | Yes |
| Phase control | Yes |
| Power output capacity sinus (RMS) Bass | 240 W |
| Amplifier configuration | 1.0 |
| Amplifier technology | Class D |
| Amplifier channels | 1 |

| | |
| --- | --- |
| Lowest frequency (-3 dB) | 25 Hz |
| Suitable for AV receiver | Yes |
| Equalisation openings (pos.) | Front |
| Equalisation openings | 1 |
| Removable front cover | Yes |
| Frontfire | Yes |
| Enclosure material | MDF |
| Enclosure surface | Laminated, matte |
| Net internal volume | 55 L |
| Integrated stand | Yes |
| Woofer (number per enclosure) | 1 |
| Woofer (diameter) | 300 mm |
| Woofer (material) | cellulose |
| Frequency range | 25 - 200 Hz |
| Maximum sound pressure level | 110 dB/1m |
| Acoustic principle | 1-way-system |
| Enclosure type | Bass reflex |